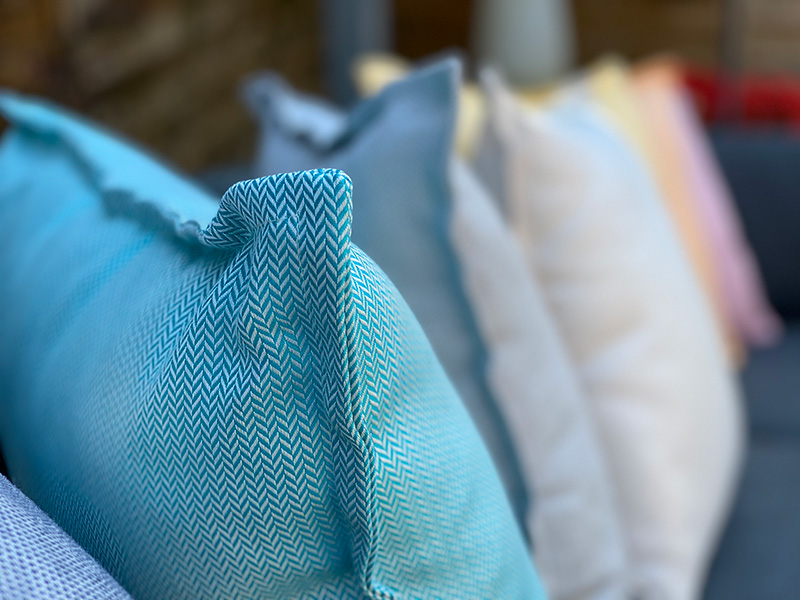 Luxury outdoor fabrics
A new collection to enhance both the interior and exterior imagined by the design center of the French brand ABERTEX, located in Aix en Provence, south of France. It is woven with 100% acrylic mass-dyed yarn, the essential fiber and the only guarantee for 100% outdoor use.
The seven fabrics ALVORE, ELIOTT, SELAN, SOCOTRA, COLISE, ALISTE, CHEVRON evoke travel, vacation magic, new freshness with a coordinated set of designs, faux unis and weaving like the iconic chevron pattern. The color palette has been built to adapt to residential, yachting, and hotel use.
The famous mass-dyed acrylic fiber brings a matte appearance and a soft touch as pleasant as linen. The CICADA range of fabrics will flatter terrace armchairs, garden sofas, as well as those of the living room, as well as curtains.
CICADA fabrics are made in Europe and France. Compliant with the REACH standard, they are guaranteed for 5 years for outdoor use against fading. The water-repellent treatment provides protection against moisture and the most common stains.